What are the advantages of Hebei pressure type pipe fittings manufacturers?
---
Hebei card type pipe fittings manufacturers in the industry is a certain reputation, because there are a lot of people in the purchase of card type pipe fittings will choose, then you know what are their advantages. Hope to bring you help.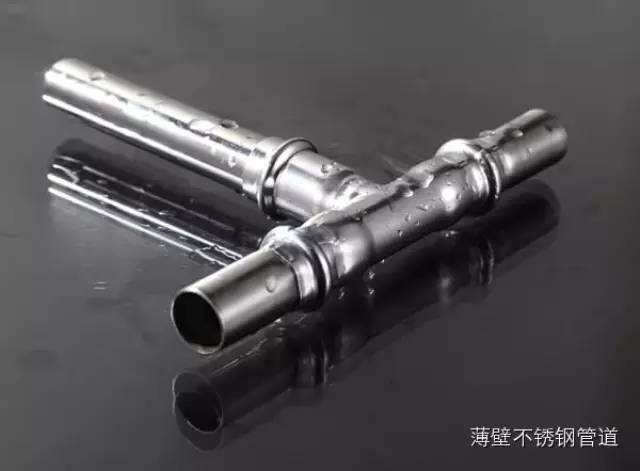 Hebei clamping pipe fittings manufacturer is a company integrating production and sales. The reason why they are recommended to everyone is that there are many advantages here, and many customers are cooperating with them now because they see their characteristics. If you think it's good, you can come and see it yourself. Hebei clamping pipe fittings manufacturers invested in 50 million construction of carbon steel clamping pipe fittings production base in 2018, which is mainly used for fire fighting, heating, air conditioning, gas and other steel pipe pipelines. The production base has a relatively good domestic pipe production equipment, the main production of carbon steel pressure pipe fittings. Equipment for the domestic high degree of automation of numerical control equipment. If you have time, you can go and have a look first. Their advantage is that the price is very reasonable, and cooperation also provide good after-sales service. The company pays attention to innovation and always adheres to the concept of cooperation, win-win, integrity and innovation. It is also consistent here that new customers are very welcome to join. Hebei compression pipe fittings manufacturers are also very famous, their reputation is also very good, on the Internet can see their praise.
If you want to find a card-type pipe fitting manufacturer to cooperate, then Hebei card-type pipe fitting manufacturer is trustworthy, and you can see that they have many advantages. In addition to these, they also have a perfect quality system and enterprise management system. So the products are also through the ISO 9001:2015, ISO 14001:2015OHSAS 18001:2007 standard certification. The main products are some drinking water parts. The company has a sound, perfect sales and service network, has covered the country's major cities. Products have been the relevant departments of the state production and sales license. Therefore, if you order products through Hebei clamping pipe fittings manufacturers, at least you don't have to worry about their quality problems. These are all guaranteed. Product quality is superior, good quality, welcome new and old customers to buy. The contact method can also be seen on their official website. You can choose to call them directly or leave a message to them. No matter what kind of problems they have, they will help everyone to solve them in time. The above article
introduces some advantages of Hebei card pipe fittings manufacturers for friends. If you don't know yet, please come and have a look, believe that will not let you down. Hope to help you, remember to pay more attention to the site will not miss the wonderful content.